Smart & Connected Community Research Project
Toward Safety & Smart Society
K102
Naoaki Yamanaka, Professor
山中 直明 (理工学部教授)
Project
IoT is realized by 5G network technology. By using Cyber Physical System and Edge Computing, smart and safety society can be realized. This project is conducted by joint research with US, Japanese academia and industries. Especially, Autonomous Driving Vehicles controlled by edge computer creates advanced ITS system. In addition, smart grid and IoT data trading platform is our research target. Especially, from data access network, filter and pre-processing at edge computer and center cloud with AI functions are very important. And, data or contents trade market place is another new issue.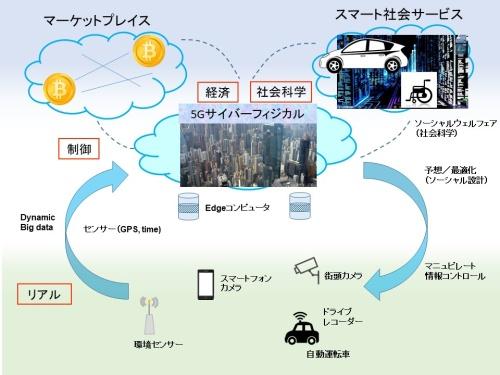 Profile

Naoaki Yamanaka, Professor
山中 直明 (理工学部教授)
| | |
| --- | --- |
| Department: | Department of Information and Computer Science |
| Major: | School of Science for Open and Environmental Systems< |
| Title: | Professor |
Research field keywords:Photonic network, Internet, Cloud, Smart network, Network-assisted autonomous driving, 5G network
He graduated from Keio University, Japan where he received B.E., M.E., and Ph. D. degrees in engineering in 1981, 1983 and 1991, respectively. In 1983 he joined Nippon Telegraph and Telephone Corporation's (NTT's) Communication Switching Laboratories, Tokyo, Japan. His research areas are Network Architecture in Optical Network, Cloud Computing, Smart Network, Communication Protocol, and Optical Switching System including Optical Devices. He was a vice director of Asia Pacific Board at IEEE Communications Society, and was an Editor of IEICE Transaction on Communications and plannning as well as a director at IEICE. He is an IEEE Fellow and an IEICE Fellow. IEICE Achievement Award. IEEE Best transaction paper.
Research introduction video