Application of ultrafast Fourier optics for quantum information processing and laser material processing
Wavelength division multiplexed quantum simulator and world's fastest ultrafast burst imaging
K103
Fumihiko kannari, Professor
神成 文彦 (理工学部教授)
Project
Quantum simulators are the only way to simulate the electrokinetic excitation process of large molecules. In our JST / CREST research project, we will realize a large-scale quantum simulator by using the frequency modes of femtosecond laser pulses and arbitrarily control the quantum modes with pulse shaping technology. Also, as a part of the MEXT's Q-LEAP, we develop an ultrafast imaging method that measures pulsed laser processing in frames with a time resolution of picoseconds or less.

Profile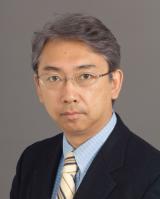 Fumihiko kannari, Professor
神成 文彦 (理工学部教授)
| | |
| --- | --- |
| Department: | Department of Electronics and Electrical Engineering |
| Major: | School of Integrated Design Engineering |
| Title: | Professor |
B.S.,M.S.,and Ph.D. degrees in electrical engineering from Keio University in 1980,1982,and1985, respectively. In1984, he was a research associate at SERC Rutherford Appleton Laboratory, Oxon, U.K.. In1986, he joined Spectra Technology, Inc., Bellevue, WA, USA as a senior scientist. In1988, he joined Department of Electrical Engineering, Keio University, where he is currently Professor. He is a vice president of Laser Society of Japan.
Research introduction video